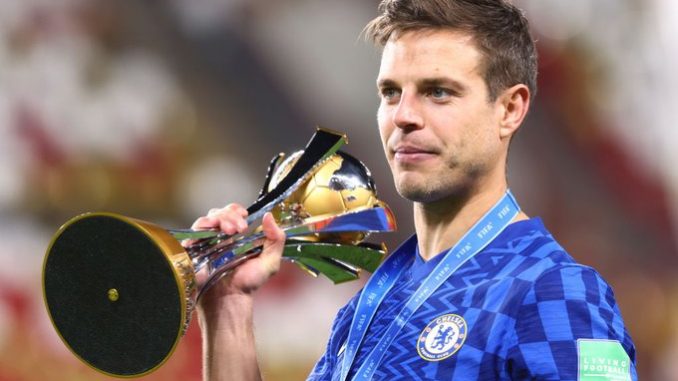 Barca Fc has offered César Azpilicueta of chelsea a two years contract with an option that they will extend it if the need arises.
Read Also: I Will Give Everything I Have To PSG, Mbappe Says
We should recall that Chelsea football Club still wants the player around, so now all eyes are on the player for his thoughts and decision as which club to go with.
Barcelona have offered César Azpilicueta a two year deal with option to extend for a further season. Talks started in December but Barça are still waiting for Azpilicueta to make final decision. 🔵🇪🇸 #FCB

Chelsea hope for Azpi to stay but still no communication on player side.
So Many people are on the thought that since he has already won everything at chelsea, he should move with another club and see what else waits for him.
Is Barca signing Azpilicueta of chelsea  makes Barcelona a retirement ground for old players.